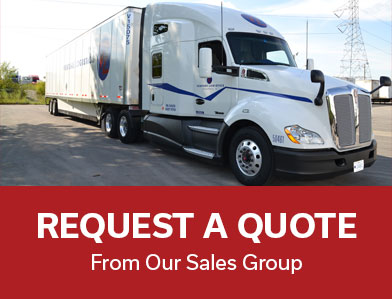 Count on Venture Logistics for all of your truckload needs. With services varying from shuttle and inner city delivery to long haul and OTR, we truly have what it takes deliver an unparalleled service experience. We also offer multiple stop, pick up and delivery and freight management services. As with all of our trucking services, we are extremely flexible, making sure that we take care of your unique business needs, whatever they may be.
With operations located all over the Midwest, Southeast, Northeast and beyond, we can achieve increased delivery efficiency, better business logistics and a personal service that you won't get from any other company. Utilizing our strategically placed hubs (Indianapolis IN, Lafayette IN, Chicago IL, St. Louis MO, Atlanta GA, Spartanburg SC, and Laredo TX) and our GPS/real-time reporting trucks, we can offer you timely deliveries (1-2 days), constant knowledge of your freight locations and 24/7 service.
While some trucking companies talk about their service, at Venture Logistics we deliver our service every day with every truckload. Every transportation, warehouse and logistics challenge is tackled by a team of professionals, each one dedicated to going the extra mile for you. Our solution-based philosophy goes on 24 hours a day/7 days a week with your team always available, anytime you need.
Areas We Service
Venture Logistics offers Asset Based Truckload Services to the following areas, utilizing our 7 terminals.
Venture Logistics News and Information